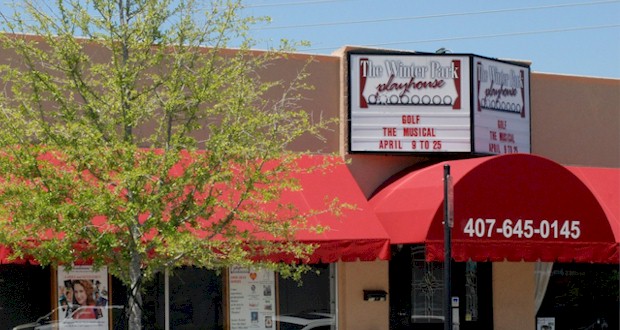 HISTORY:
Filling a niche for for nostalgic musicals, The Winter Park Playhouse is a comfortable, friendly place with a steady stream of regulars. The 501(c)(3) non-profit professional musical theatre was started in 2002 by husband and wife team, Roy Alan and Heather Alexander. With only 123 seats, popular shows featuring stories and music of Ginger Rogers, the Andrews Sisters and Frank Sinatra often sell out quickly. The Main-stage Series features seven musical comedies. Each month The Spotlight Cabaret Series features professional singers in the lobby bar with a limited seating capacity of 54.
GOOD TO KNOW:
Before many of the shows, there will be piano music in the lobby.
Individual and season tickets are available.
Beer, wine and soft drinks are available for sale in the lobby and can be taken into the theater.
The cast is always on-hand after the show for a meet and greet.