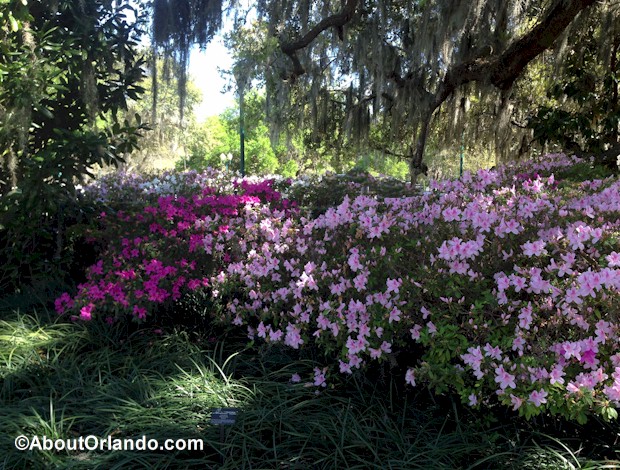 Minutes away from bustling downtown Orlando lies the beautiful Leu Gardens. Relax in the formal gardens along the shores of Lake Rowena, or meander along paths and foot trails located throughout the 50 acres of manicured grounds and artfully designed gardens that seamlessly flow from one to another.
The lush gardens were the creation of the late Harry P. Leu and his wife Mary Jane, who acquired the property and home in 1936. A tour of the home explain how they transformed the 1898 farmhouse into a rich man's estate.
As a local, prosperous businessman and Orlando native, Harry P. Leu and his wife traveled the world to collect specimens of exotic plants for their garden. The Leus' resided on the grounds until 1961, at which time they donated their estate to the City of Orlando, with the stipulation that their home and gardens would be made available to the public. In the heart of the gardens is the Leu House Museum, listed on the National Register of Historic Places.
Originally the grounds were a drive-through garden, as evidenced by the large paved walk-ways. Numerous foot trails, benches and a gazebo have been added to encourage your stay. A typical tour of the grounds takes about an hour and a half, but feel free to take your time here.