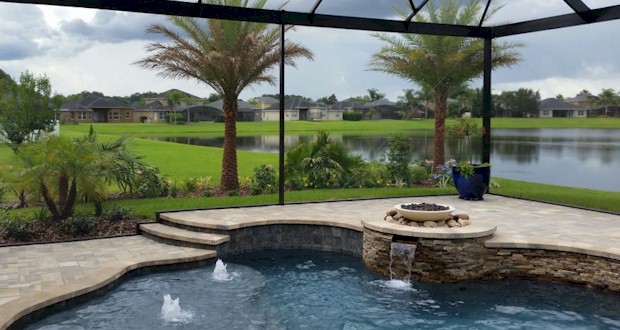 Orlando has been attracting tourists from all over the globe to area theme parks for over 40 years now. In the time since Disney opened it's doors within Central Florida, there has been a huge increase in high rise hotels, time-share resorts and themed attraction lodging. But with the attraction of extended family vacations, more and more vacationers are looking into vacation homes in Orlando and the surrounding areas of Central Florida.
In addition to privacy and security, families visiting the attractions are finding more convenience and comfort by staying in a three, four, and even up to six bedroom homes with private pools and spas.
The cost of a renting a home, while several times larger than a hotel room, can drastically save money when traveling with a large group or an extended family.
The most popular homes are those that are the closest to Disney, and are usually in Kissimmee. Vacationers generally rent a car and prefer to use their own transportation to get around as opposed to hotel buses and vans.  This adds both flexibility and comfort.
Larger homes with four to six bedrooms are designed to accommodate more than just one family thereby providing additional savings and convenience. Having a fully functional kitchen greatly reduces the expense of eating out for three meals a day.
With repeat business being so important in this type of rental market, home owners and management companies ensure that the homes are professionally decorated and continuously maintained. For those travelers who are not dependent on daily maid service or midnight snacks from room service, an Orlando Vacation Home may be the perfect option for you and your family.  More tips for renting a vacation home.