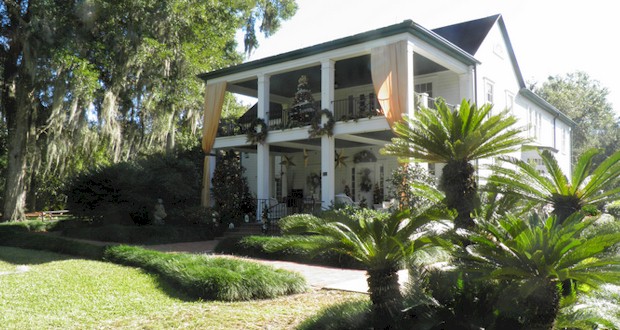 © TJohnston – Leu's Holiday House at Leu Gardens
So the feast is finished and out of town guests, kids, and family members are looking for something else to do. What is open on Thanksgiving Day in Orlando? Shopping is always an option since many Orlando stores and shopping centers will be open on Thanksgiving Day already touting Black Friday sales. In the magical land of Orlando, theme parks stay open 365 days a year, offering a day of touristy fun.
This year, how about something a little different? Someplace to enjoy the beautiful fall weather and perhaps walk around a bit after the Thanksgiving dinner. Orlando does offer a few lovely outdoor places to visit on Thanksgiving Day, some a little more laid back – and less expensive than the theme parks. Here are a few indoor and outdoor venues that will provide a day's entertainment while even getting a little exercise after the big holiday meal.