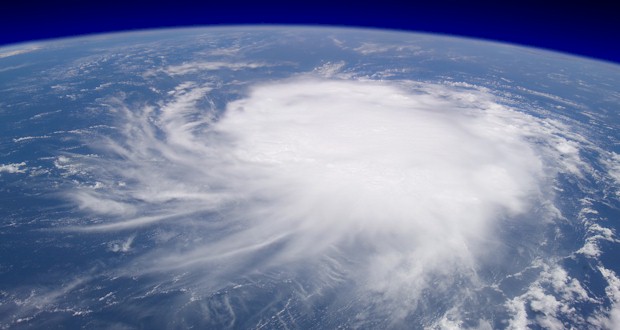 When is Hurricane Season?
The Atlantic Hurricane season officially begins on June 1 each year and continues through November 30th. Though hurricanes and storms as part of the 'Florida Hurricane Season,' especially in the Orlando area tend to be more prevalent in August and September. This more aggressive time frame has been noted in an old mariner's poem that was first published in 1898:
June- too soon.
July– stand by!
August– look out you must.
September– remember.
October, all over.
Do Hurricanes ever hit Orlando?
Most hurricanes loose strength as they start to travel over land. Orlando is pretty much centrally located in the state – 77 miles inland from the Gulf of Mexico and 42 miles inland from the Atlantic. Only a few hurricanes have retained hurricane status as they pass through the Central Florida area. Some of the more notable hurricanes to come through the Central Florida area are:
Hurricane Donna, the 5th strongest hurricane of record to hit the United States was labeled as a hurricane on September 1, 1960.
Hurricane Charley came in from the west with category 4 strength and wind speeds of 145 mph. Charley cut across the state, august 13, 2004, passing near Kissimmee and Orlando where winds were recorded at 106 mph..
Hurricane Frances was a slow moving storm as it passed through the Central Florida area in the first week of September, 2004. Most damage was due to the 8 inches of rain that it dumped on the Orlando area in a relatively short period of time.
Hurricane Jeanne wasn't nearly the threat that Charley and Frances were, but considering it was coming through the Central Florida area less than 45 days after Charley, Jeanne added more devastation to the already damaged area.
Can you get a discount on Hurricane supplies?
It has been a little hit or miss since the first Hurricane Sales Tax Holiday appeared in 2005 offering Floridians a tax break for pre-buying hurricane supplies. The Hurricane Sales Tax Holiday has been approved for 2019.
Where to find out more on Hurricanes:
Disaster Preparedness from the Orange county government provides local information for Orange County and Central Florida.
The Florida Division of Emergency Management has a cute educational website designed for school age children from 5 to 12 years old. The site includes interactive games, stories and information designed to inform children about Florida's weather conditions.
Check out the Glossary of Terms from the National Hurricane Center or print out the Hurricane Tracking Chart that they provide.
Category 1 – 74-95 mph winds, surge 4 – 5 feet
Category 2 – 96-110 mph winds, surge 6 – 8 feet
Category 3 – 111-130 mph winds, surge 9 – 12 feet
Category 4 – 131-155 mph winds, surge 13 – 18 feet
Category 5 – more than 155 mph, over 18 feet
Hurricane Watch or Warning, what's the difference?
Both conditions are announced as soon as possible to give time to prepare. A warning is when sustained winds of 74 mph are expected. This is usually announced 36 hours in advance. A Watch is when sustained winds or 74mph are possible. This announcement is generally given with 48 hours of advance notice.
How are Hurricanes Named?
Since 1953, The National Hurricane Center has established a list of names for the upcoming hurricane season. At first the list consisted of only female names, but beginning in 1979 the list has alternated between female and male names. The list begins with a female name on odd number years and a male name on even number years.
What are Hurricane Names for 2019?