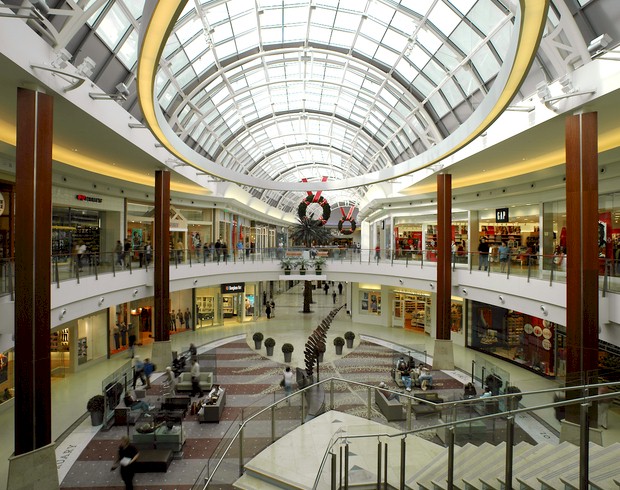 Visit the Mall at Millenia for an upscale shopping experience where services and amenities are second to none. The award-winning mall is a world class shopping destination with upscale offerings of Prada, Versace, Gucci and Chanel just to name a few. Anchor stores include Neiman Marcus, Bloomingdale's and Macy's.
ITEMS TO NOTE:
Don't expect any special coupon books or online discounts at this high-end mall. Go on-line at Mall of Millenia for information on stores or mall layout. Be sure to visit the Concierge desk for Foreign Currency Exchange and Traveler's Cheques. Complimentary wheelchairs and strollers are also available.
ANNUAL EVENTS:
During the holidays, the Mall at Millenia is transformed into a magical wonderland. The Santa Photo Experience has become so popular that the mall now offers a Santa Line Management System (a fast-pass of sort).In August the mall features a high-energy Back-to-School fashion show with local celebrity and radio personality.
FOOD AND DRINK:
At the main entrance of the mall you'll find upscale dining options at The Capital Grille, Cheese Cake Factory and Brio Tuscan Grille. This mall entrance also provides valet parking for a fee regardless if you are dining at a restaurant or not. Some of the more popular restaurants even offer a pager service so that you can continue shopping until a table is ready for you.
The mall also has a full food court with a variety of fast food favorites including Panera Bread.
WHAT'S NEAR BY:
This section of Conroy Road contains several other shopping areas which include IKEA, Best Buy, DSW Designer Shoe Warehouse, Target, Toys R Us, Total Wine & More.