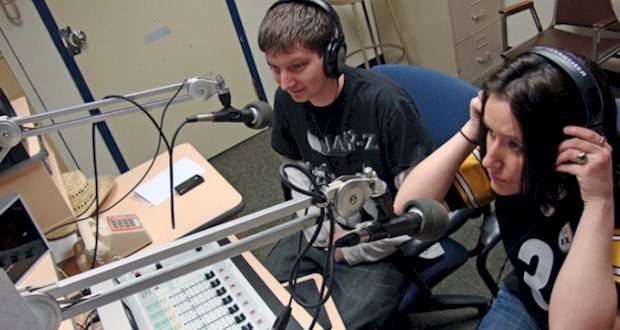 Orlando's Top FM Radio Stations
Here are some of the more popular FM Radio Stations in the Orlando area. You'll find everything from talk radio to top-40. The radio station city is also listed as well since some stations may not be as clear if they are out of the area.  Links to employment pages for the radio stations are listed as well.
Are there any stations that I might have missed, or have there been any updates that are not shown here? Post any changes in the comments section below.
88.3 FM – WPOZ
Z88.3 Safe for the Little Ears
Genre: Christian Contemporary
Location: Altamonte Springs
Employment: WPOZ
89.9 FM – WUCF
89.9 Jazz & More
Genre: Jazz
Location: University of Central Florida
90.7 FM – WMFE
NPR Public Radio
Genre: Public Radio, NPR Programming
Location: Orlando
91.5 FM – WPRK
"The Best in Basement Radio"
Genre:Indie Music
Location: Rollins College, Winter Park
92.3 FM – WWKA
K92.3 Orlando's Country
Genre: Country
Location: Orlando
Employment: Cox Media Group
94.5 FM – WCFB
Star 94.5 Today's R&B and Throwbacks
Genre: Urban Contemporary
Location: Orlando
Employment: Cox Media Group
94.9 FM – WTLN
The World
Genre: Christian Traditional
Location: Orlando
95.3 FM – WPYO
Power 93.5 Orlando's #1 for Commercial Free Hip Hop
Genre: Hip Hop
Location: Orlando
Employment: Cox Media Group
96.5 FM WDBO
Orlando's 24-Hour News, Weather and Traffic
Genre: News/Talk
Location: Orlando
Employment: Cox Media Group
97.5 FM WPCV
Your Hometown Country Station!
Genre: Country
Location: Lakeland
98.1 FM WNUE
Salsa 98.1
Genre: Tropical, Latin
Location: Deltona
98.9 FM WMMO
It's All About the Music
Genre: Adult Hits
Location: Orlando
Employment: WMMO
100.3 FM WRUM
More Varied Music – Orlando, FL
Genre: Tropical, Latin
Location: Orlando
Employment: iHeart Media
101.1 FM WJRR
Real Rock
Genre: Rock
Location: Maitland
Employment: iHeart Media
101.9 FM WJHM
1019 Amp Radio – More Hit Music Every Hour
Genre: Top 40
Location: Maitland
Employment: CBS Radio Careers
102.5 FM WLOQ
Orlando's Smooth Jazz
Genre: Jazz
Location: Maitland
Employment: iHeart Media
102.7 FM WHKR
Nash FM 102.7
Genre: Country
Location: Rockledge
Employment: Cumulus Media
104.1 FM WTKS
Real Radio 104.1
Genre: Talk
Location: Maitland
Employment: iHeart Media
104.5 FM
O Town's Hip-Hop and R& B
Genre: Talk
Location: Maitland
Employment: iHeart Media
105.1 FM WOMX
Mix 105.1
Genre: Classics from the 80's to today
Location: Orlando
Employment: CBS Radio Careers
105.9 FM WOCL
105.9 Sunny FM
Genre: Classics Hits
Location: Deland
Employment: CBS Radio Careers
106.7 FM WXXL
XL 106.7 Today's Hit Music
Genre: Top 40
Location: Maitland
Employment: iHeart Media
107.7 FM WMGF
More Variety from the 80's to Now
Genre: Lite Rock
Location: Maitland
Employment: iHeart Media