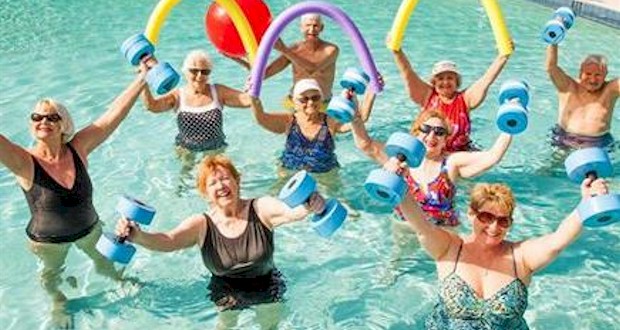 Sanford Senior Center
is located at 401 E. Seminole Blvd., Sanford.
A bustling senior center in Seminole County that is open Monday through Friday from 7:30 am until 4:30 pm. Check the
Sanford Senior Center
website for the updated event calendar or call 407-688-5129 for more information.
Places and Spaces:
One of the largest senior facilities in the Central Florida area, the Sanford Senior Center has an outdoor pool, a Billiards room and many rooms where you will find the abundance of daily and weekly activities taking place.
Invigorating Games:
Try your hand at Table Tennis, games are played twice a week. The Billiards room is open daily and an off-site Pickleball game is a fun way to spend a Wednesday morning. Water Aerobics is a cool way to stay fit when the summer temperatures start to heat up.
Hands On Activities:
Arts and Crafts every Monday and Zentangle Art-Drawing on Tuesday are a fun way to unlock your inner creative side.
Get Fit:
There are plenty of opportunities to get up and get moving, no matter what your fitness level is. Seniorcise is offered three times a week, Yoga on Wednesday and Line Dancing on both Wednesday and Friday mornings. The center also offers a 5 pm Health and Fitness class for those seniors that aren't available during the day.
Entertainment:
With so many activities going on, the Monday Movies are a great way to sit back and relax during a free afternoon flick.
Bonus:
Located at one of Central Florida's most picturesque spots on the shores of Lake Monroe near Downtown Sanford with lots of shopping and dining options nearby.