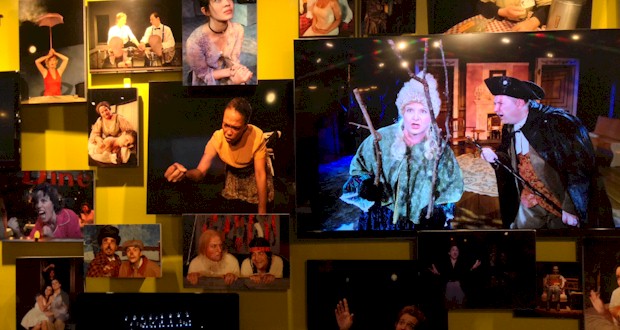 Mad Cow Theatre
54 West Church Street – Second Floor
Orlando, FL 32801
407-297-8788
HISTORY:
Since it began in 1997, the Mad Cow Theatre has called several Orlando locations home. What started out as a simple 2 show project has continued to grow over the years adding a large range of compelling works to Orlando's cultural calendar. Classic and contemporary plays that attract a wide-range of audiences has won the Mad Cow Theatre numerous awards, including Arts Innovator of the Year and collaborator of the Year by United Arts of Central Florida.
ANNUAL EVENTS:
Each spring (April and May) the Mad Cow Theatre presents it's signature event, the Orlando Cabaret Festival. This three week festival features talented acts from near and far featuring the best of Jazz, Pop and Broadway with lunch-time and evening performances.
GOOD TO KNOW:
The Sun Trust Center Parking Garage is the closest parking area for the Mad Cow Theatre. The entrance is at 25 W. South Street. Call 407-423-4927 for more information and rates.
Gift certificates are available for purchase.
The 8,854 square foot location includes two theaters: The Harriett seats 167 and the Black Box Theatre seats around 60. These small, intimate theaters almost guarantee that there isn't a bad seat in the house.
Rows 1-4 are considered premium seating.  Rows 5-7 are discounted – that's right only 7 rows, no need to bring theater binoculars here!
The concession area features a wine and cocktail bar featuring seasonal drink specials, beer and a limited selection of wines.
The theater has a variety of ways to purchase discounted tickets including: Group discounts, Preview tickets and Pride nite discounts.
Volunteer opportunities are available.