Event dates, prices, and activities listed are subject to change without notice.
Check the web site or call to confirm information.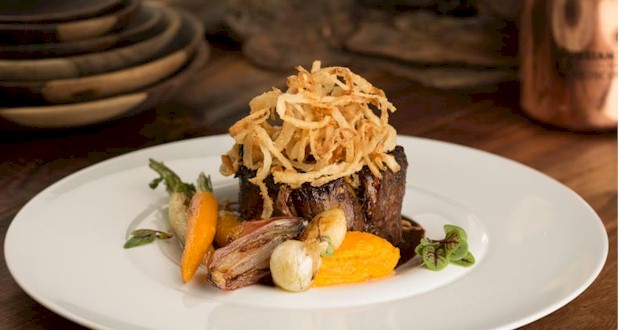 © The Boheme during September's Magical Dining Month
Celebrate September in Orlando
Summer may be winding down, but there are still plenty of things to do in Central Florida this weekend! September is a great time to visit Orlando and for Florida residents to enjoy the slower season before the start of the Fall holidays. There area some wonderful plays starting up at the local theaters as well as the new Dr. Phillips Center for the Performing Arts.
Recommended September Events in Orlando
Magical Dining
The highlight event for dining in Orlando is Orlando's Magical Dining Month. Throughout September you'll have the opportunity to visit over 110 restaurants in the Orlando area that will be offering three course, prix fixe menus for $35.00. So many restaurants to choose from! Are your favorites participating this year?
Free Museums
With kids back in school, there are fewer visitors to the Orlando area. This is the perfect time to take advantage of some of the month's FREE museum days, starting with Bank Of America's Museums on Us program and the Smithsonian Magazine Museum Day on September 21, 2019.
Orlando Attractions in September
Mickey's Not-So-Scary Halloween Party – A seasonal favorite for kids of all ages begins August 16, 2019 and runs for over 2 months for select "spook-tacular" nights until November 1, 2019.
Epcot International Food & Wine Festival – August 29th through November 23, 2019. Be sure to visit this year's annual event featuring culinary stars from across the country. Eat to the Beat nightly concerts performed at 5:30, 6:45 and 8:00 pm. Admission Charge.
Halloween Horror Nights 29 – September 6 through November 2, 2019 experience the country's premier Halloween event. Check out the online site for discounted passes and single admission tickets for this annual scare fest.
SeaWorld's Halloween Spooktacular each Saturday and Sunday beginning September 21 through October 27, 2019, enjoy Halloween family fun that is included in the park's admission.
Craft Beef Festival – SeaWorld Orlando for four weekends beginning September 7, 2019 and continues until the 29th with over 100 craft beers from across the state of Florida.