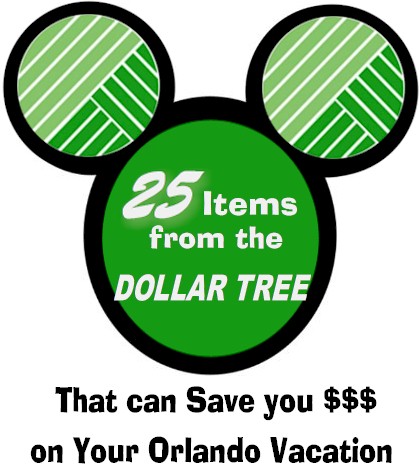 Car Window Shade
This is one of those items that everyone in Orlando should have – and honestly I don't understand why they don't. It's hot here! Mid-afternoon on a summer day, a closed up car can reach temperatures of 110° in only 10 minutes. Help to keep the temperature a little more bearable by taking a few seconds to put a one of the silver coated shades in your car's front window.
Individual Snack Packs
Crackers, cookies and chips. Some stores even carry individual peanut packs that are 5 for $1. These are great to throw in a purse or backpack to squelch 'tween meal hunger, while avoiding theme park food stands.
Disney Themed Toys
Don't take precious time out of your theme park day for souvenir shopping. Dollar stores near the attractions have lots of toys and books depicting the classic characters of Micky, Minnie, Donald and Goofy along with some of the newer favorites including Princesses and action figures.
Freezer Pops
If you have a refrigerator with a small freezer, these tasty treats can't be beat on a hot afternoon. At only .10 each, freezer pops are easy to transport from the room to the pool or beach.
Sunglasses Cord
A must for the theme park thrill rides. As you flip on turns at increased G-Force speeds, chances are you won't even know which loop you lost your shades on and even if you did, you won't be able to go looking for them. I've often wondered what the parks do with all the items they find beneath the topsy turvey rides.
Portable Fans
You'll consider these little battery operated plastic fans a luxury when waiting in a 45 minute ride queue. When it's pushing 100° outside, any breeze to provide a moment's comfort will be worth it's weight in gold.
Themed Activity Books
Your kids will keep the magic going after you leave the parts with their favorite Disney and Universal characters. Something for the kids to do while waiting for a meal will definitely give mom and dad a few moments to relax.
Jumbo Plastic Clothespins
These large plastic clips that come six per package have so many uses: Keeping beach towels attached to pool lounge chairs – no need for the pricey decorated clips, these work just as well as one that is shaped like a flamingo. Use these clips to attach any number of items to the stroller handle. They are also great hanging up wet clothes either in the shower or on the balcony.
Shower Curtain
If you are bringing a stroller to the parks, a plastic shower curtain is perfect for keeping it (and everything packed in it) nice and dry during an afternoon shower. You may also want to use the large hardware clips (listed above) to keep it securely attached.
Drink Cozies
Grab a couple for cans or bottled drinks. Keeps drinks colder, longer whether you are at the pool, beach or just hanging out in your hotel room. Get one with an Orlando logo and you've also got a vacation keepsake.
Themed Nightlights
Add a little theme park magic to your room (unless of course you are already staying in one of the tricked out Disney Hotels) with a themed nightlight for your kids. You should be able to find several different styles designed with Disney characters. Another great souvenir to bring home!
Styrofoam Coolers
They are relatively small in size, but if you are out for the day they can keep a lunch, snacks and drinks quite a bit cooler in the car. Don't have a mini fridge in your hotel room? This is a great way to keep water and drinks cold and ready in the room.
Mesh Expandable Laundry Bag
A week is a long time to be away from home. Keep your small quarters tidy with a designated spot for dirty clothes. Get two – they're cheap! And it is also a great way to store pool and beach toys.