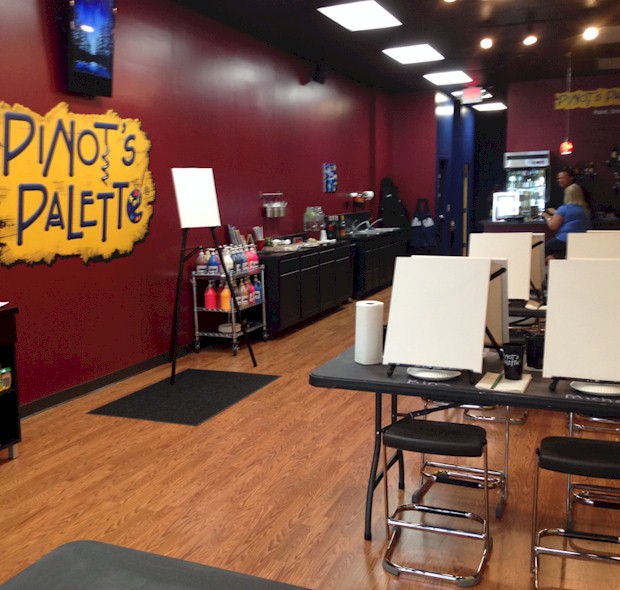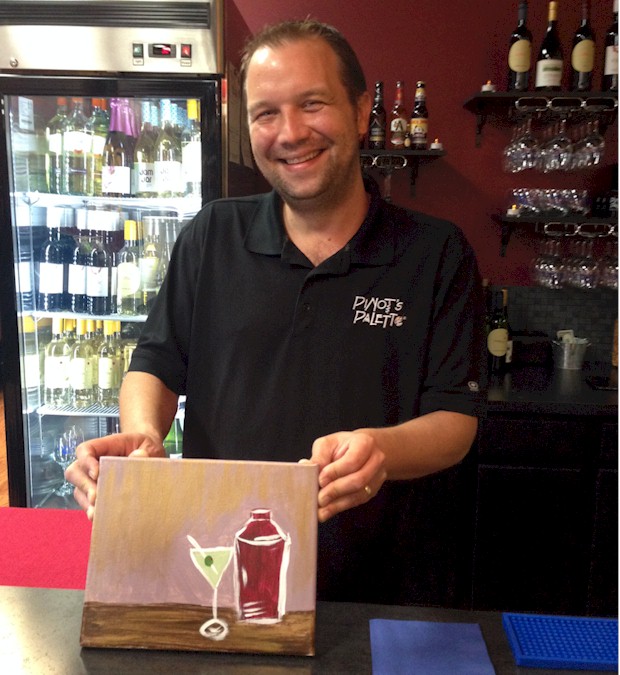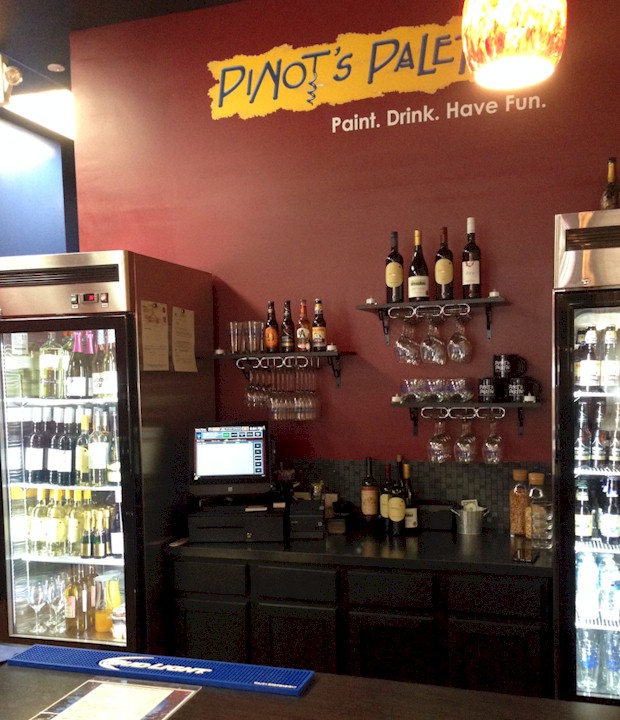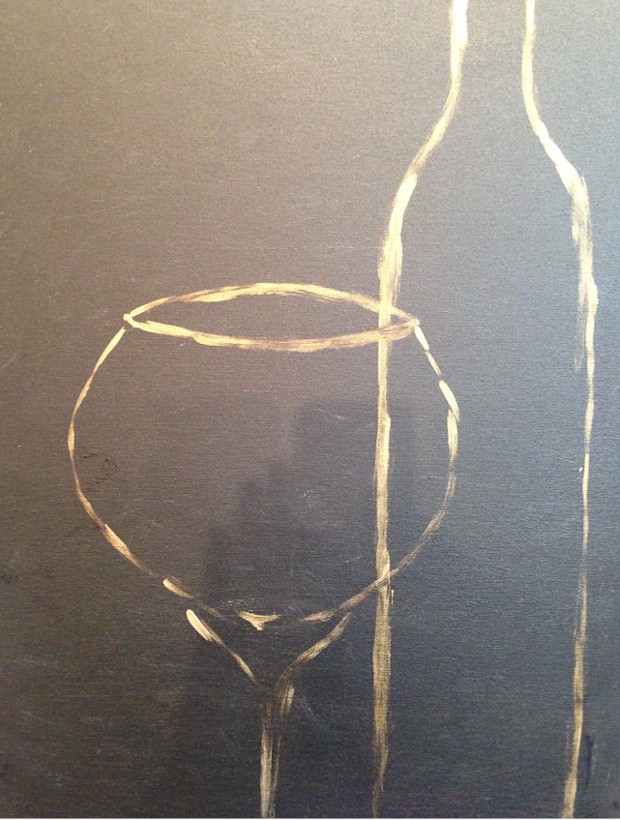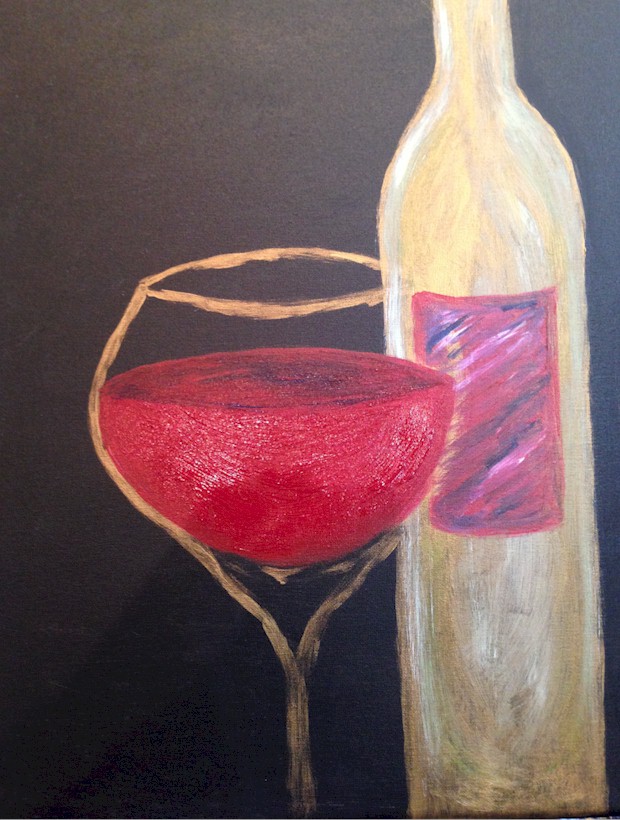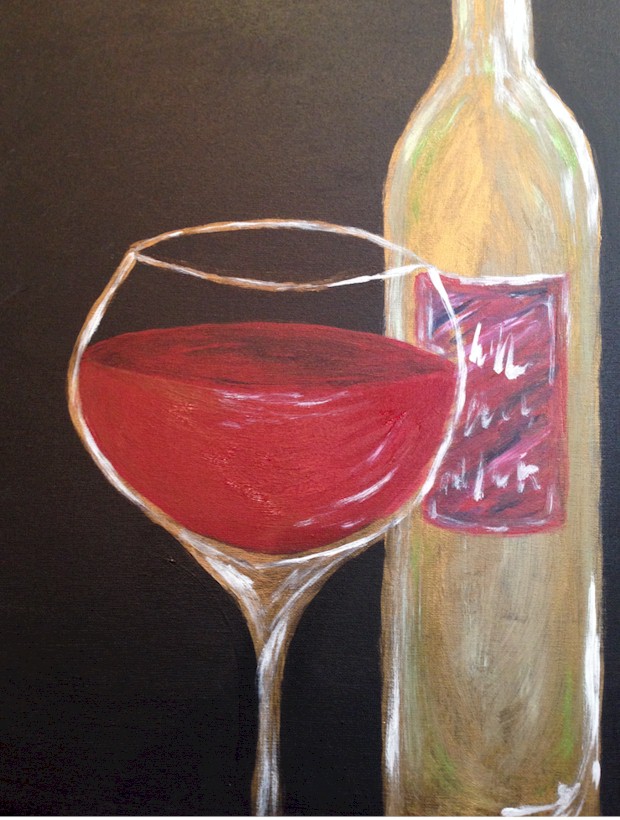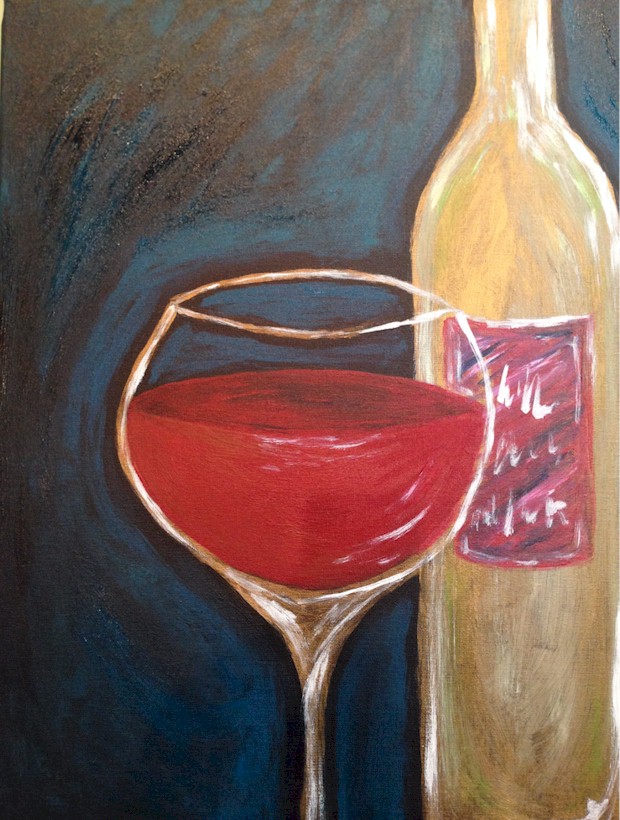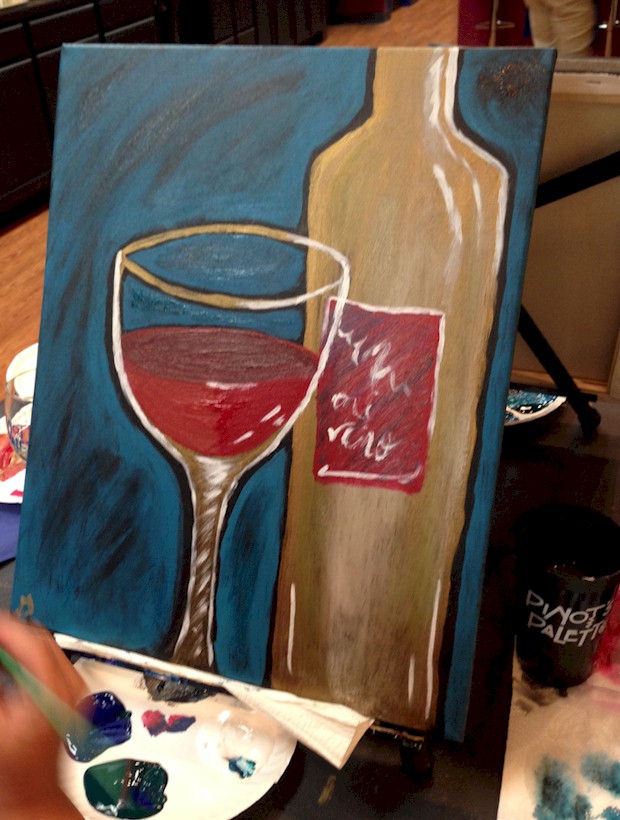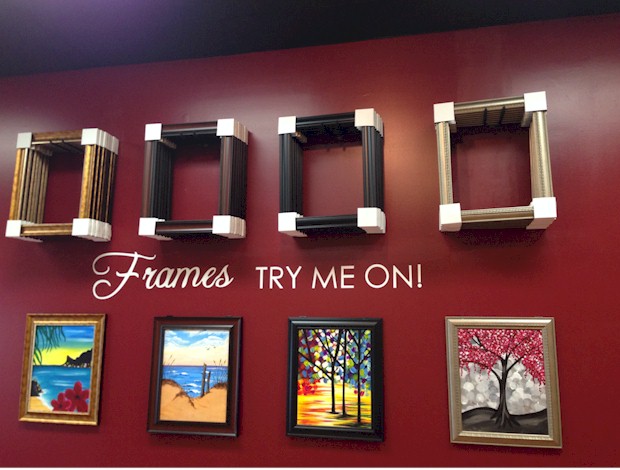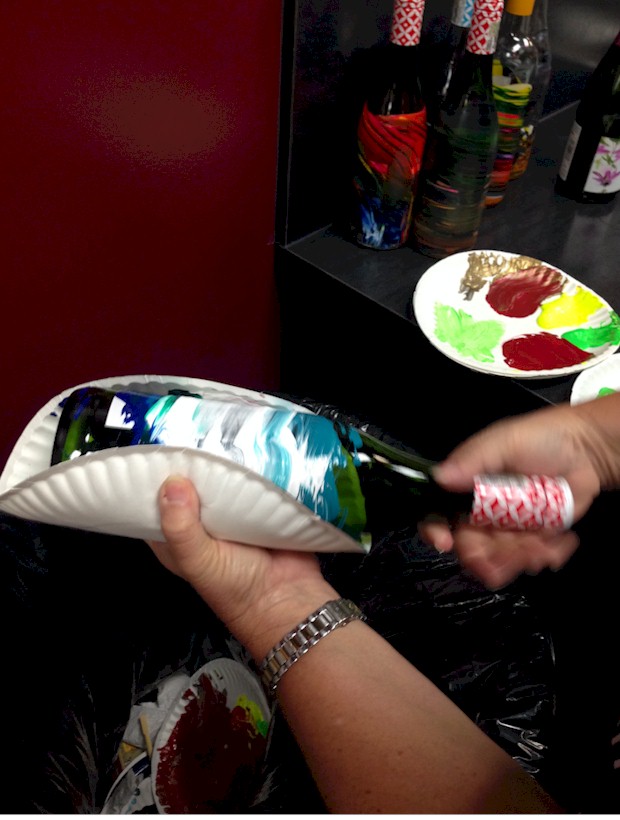 ** Currently Closed **
Fun, Friends and Fine Art! A revolutionary way to enjoy art and wine, meet new people and bond with friends.
Even if you've never put a drop of paint on a canvas in your life, at
Pinot's Palette
in Metro West, you'll be able to create your own masterpiece in just two to three hours (depending on the complexity of the piece.) All paintings are pre-tested and designed for group instruction. Fortunately for me, the instructor was very patient and his witty sense of humor made for an enjoyable evening. Everything you need will be provided for you: canvas, paints, brushes and an apron to keep your clothes paint-free. Your job is to relax and have a good time.
When you arrive for your class you'll find everything already set up for you. If you want to mix it up a little bit or use colors that are more conducive to your home décor, just ask and the staff will be happy to supply you with additional colors. There are several long tables in the studio, each able to accommodate six budding artists. There's really not a bad seat in the house. A trained, local artist uses a microphone to give instructions and give instructions and guidance, while painting step-by-step along with you. The featured painting is always on display to help guide you to your goal.
Owners Scott and Susan Wisely are dedicated to the concept of Pinot's Palette and do a great job of welcoming guests and ensuring that everyone is comfortable and having a good time. The bar is always open – so at anytime before or during the class be sure to check out the great selection of wine, beer and soft drinks.
Much of the artwork that is used for the classes has an Impressionistic style, a nice mix of abstract and realism. The subject is usually of a real image but the colors and interpretation can be as unique as the individual painting it. If your style is more free-form than detailed, go for it, this is your art and it's all good! For the class painting selections, you'll notice quite a few scenes from nature, beaches, sunsets and moonlit evenings. There are even a few that imitate the classics such as Van Gogh's Starry Night.
At the end of the class you have the option to have your masterpiece framed (for an additional fee). There are several different colors of frames to choose from. An additional memento from the evening is created with the leftover paint. An empty wine bottle becomes a colorful decoration as it is wrapped with the paper plate containing dabs unused paint. It is best to take a bottle from prior class and leave yours for the next as the thick paint usually takes extra time to dry.
Getting Started:
Your first step is to check the class schedule on the Pinot's Palette website to find out which paintings will be taught on which dates. Most classes are held Thursday, Friday and Saturday evenings, though the schedule may change around a bit since the studio also offers private parties and special events. Select a painting and date that works for you and sign up on line for your class. A description of the painting along with the required time frame and price will be listed.
More about Pinot's Palette:
A paint and sip experience where you can meet new people and bond with friends. The studio is also available for private parties and corporate functions. The trained, local artists provide step-by-step instructions through the featured painting. Pinot's Palette is a franchise operation that started in 2009 in Houston, Texas. Currently there is only one Central Florida Location.