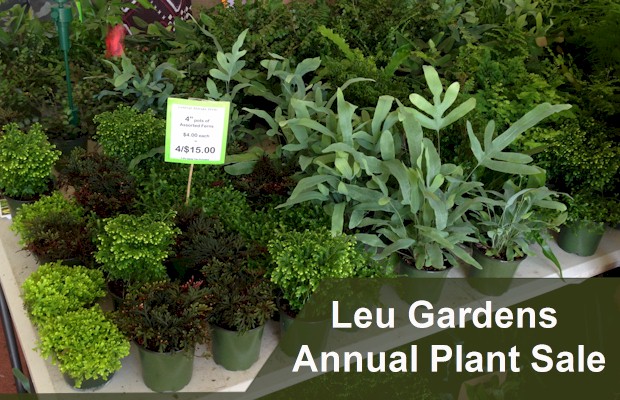 Harry's P. Leu's first love was camellias, which is evidenced by some 2000 specimens that represent more than 20 species at Leu Gardens. These spectacular blooms can be seen anytime from October to March, but are considered at their peak in January and February. Leu Gardens has the largest documented collection of camellias in the nation.
Mary Jane's Rose Garden, named for Harry P. Leu's wife, was added to the center of the gardens by the City of Orlando in 1990.
With over 1000 plants it is considered one of the largest formal rose gardens in the state of Florida. This garden shows it impressive blooms in April through January. Throughout the gardens you will find a variety of flowering trees and annuals. The Central Florida subtropical climate ensures that something is always in bloom.
Be sure not to miss:
The 50 foot floral clock
Two acre Tropical Stream Garden
Vegetable and Herb Garden
Butterfly Garden
Palm, Bamboo and Cycad Gardens
Free Admission to Leu Gardens:
Free admission for all on the First Monday of the month.
Free admission for all Mom's on Mother's Day.
Free admission for all Dad's on Father's Day.
Annual Events at Leu Gardens Include:
Ongoing Events Include:
Movie Night in the Gardens
Storytelling
Horticultural Classes
Special Musical Performances
Plant Societies
More Information:
Guided tours are available for Adult groups and Schools.
Nearly 30 different organizations have meetings at the gardens monthly.
Leu Gardens can be reserved for special events including weddings. More Event Rental Venues in Orlando.