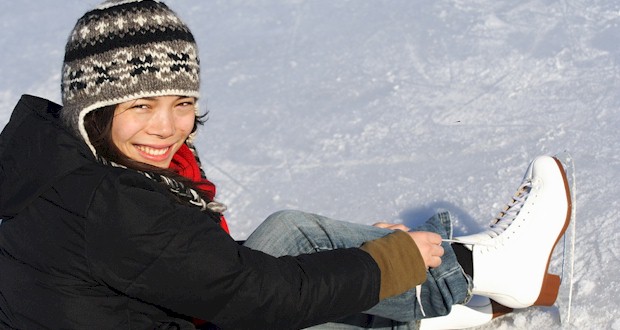 Any chance of Snow in Orlando this December? There is, but you'll need to know where to look for it. This year, give the shorts and flip flops a rest and pull out the sweaters and boots for a little snowfall in Orlando this Holiday Season. Family friendly city functions and local events that are featuring snow and ice-skating this November and December are as follows:
Children's Christmas in the Park
December 8, 2018
Put on your winter jacket and head to Mount Dora for snow sledding at Donnelly Park. Find out more at Mount Dora Events.
Light Up UCF
Beginning November 16, 2018
The campus at the University of Central Florida is one of the biggest holiday events around. With movies, rides, light show and more. In addition to the nightly ice skating (open during the day on the weekends) the event also is featuring a 100 ft Arctic Glide Ice Slide. Find out more at Light Up UCF.
ICE!
November 16, 2018 – January 6, 2019
This hugely popular attraction at the Gaylord Palms resort features over 2 million pounds of hand-carved sculptures. This year the event will feature "Twas the Night Before Christmas." Order tickets in advance at ICE!
Be sure to check on-line for a Florida Resident Discount.
Now Snowing
November 24 – December 31, 2018
Head on over to Celebration Town Center for this annual Winter Wonderland tradition. There will be nightly snow falls. The ice rink will be open daily with multi-day passes available. You never know what surprises to expect during your visit, strolling carolers, local performers and visits from Santa. Get a listing of additional happenings for Now Snowing in Celebration.
Year Round Chilly Temps in Orlando
The annual events are great for the holidays, but anytime of the year when the heat is just a little too much to bear, don't forget that you can always grab your scarf and mittens for a chilly time in Orlando.
RDV Sportsplex Ice Den: Public skating seven days a week. All ages are welcome. The Ice Den is a popular spot for kids birthday celebrations on the weekends and Teen Nights every Friday evening. Online information at the Orlando RDV.
ICEBAR Orlando: After 9 pm, it's adults only for this frigid feature on I-Drive. Nightly specials, happy hour and hot tunes in the Fire Lounge. Check online for nightly specials and deals at ICEBAR Orlando.
Minus5 Ice Bar Orlando: Located at Pointe Orlando on International Drive, for a ice extravaganza. Find out more: Minus 5.