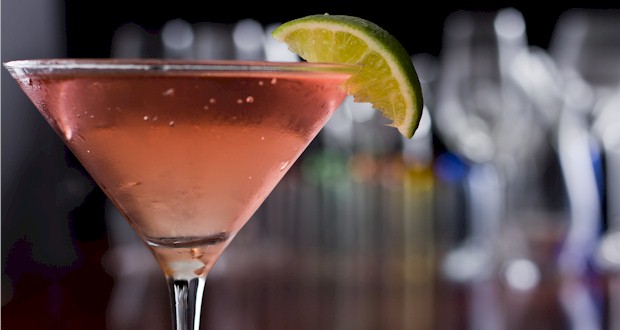 With the opening of the Windermere location, it looks as if Dexter's will once again hit the mark as a favorite Orlando dining and entertainment venue.
Now with four Orlando area locations, it's likely that there is a Dexter's not too far from you. Each location seems to have a style of it's own, where the atmosphere is dictated by the clientele – where the regulars that make it "their bar." You've got the downtown young professionals in Thornton Park, the established Winter Park residents and the suburban life of Lake Mary. Soon, I suspect, Windermere will pull in it's regulars from the multitude of communities that reside within a stones-throw of it's prestigious location.
Since the original Dexter's opened in Winter Park in 1984, the brand has undergone few changes. They have pretty much found their niche and have stuck with it offering a consistent dining, bar and entertainment experience instead of just the latest trend. After two visits you'll feel like a regular and recommend it to your friends. Open daily for lunch serving sandwiches, salads and other traditional lunch favorites at pretty good prices ($7.00 up). After 5:00 pm, the menu expands to include a wide array of diverse entrees – enough choices to satisfy just about anyone.
Continually recognized by locals for having a Great Sunday Brunch, Dexter's creative menu includes Smoked Salmon and Goat Cheese Flat bread and The Maryland Benedict along with some more traditional brunch items. Both Winter Park and Thornton Park also serve brunch on Saturday.
Hailed by some as a Wine Bar, Dexters does have a decent selection of affordable wines by the glass and bottle, though not what I would consider an extensive list. The bartenders may have some wine savvy about them, but my experience has been that the waitstaff does not. But actually, that's ok since I would venture to say that wine is not the drink of choice by most patrons at any of the four locations. It is the crafty cocktails that the experienced bartenders mix up and wide selection of beers that line the bar in the evenings.
Speaking of adult beverages, Dexter's is also on the list for Orlando's Best Happy Hour with specials and discounted drink prices across the board. Happy hour varies a little at each of the four locations, but as far as I can tell (and at the time of this post) all Dexter's locations offer a $10 discount on bottles of wine, making this a great early dinner choice. On Monday evenings, happy hour runs from 3:00 pm till closing and Thursday is generally Ladies night with discounted drinks and $1.00 'Champagne' (though they really should be using the term sparkling wine here.)
Except for the Thornton Park Dexter's, the other three locations feature live music on the weekends, usually playing classic rock favorites. When I refer to live entertainment, I'm not talking about just a guy playing a guitar (except perhaps on Wednesday evenings at WP.) Friday and Saturday entertainment usually consists of a full 5+ piece band.Be sure to check out
SIMULCAST
with dance classics or
My Generation
, covering everything from The Rolling Stones to Billy Joel.
Dexter's of Winter Park
558 W New England Ave.
Winter Park, FL 32789
Acoustic Wednesdays with live bands Thursday through Saturday evenings.
Dexter's of Lake Mary
950 Market Promenade Ave.
Lake Mary, FL. 32746
Music by a DJ on Thursday with live music on Friday & Saturday evenings.
Dexter's of Windermere
4757 The Grove
Windermere, Fl 34786
Music by a DJ on Thursday with live music on Friday & Saturday evenings.