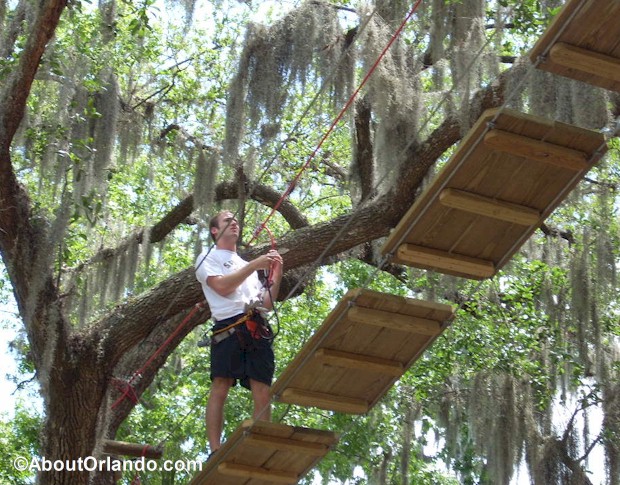 Here are a few extras about the The Central Florida Zoo that you may not have known about. For more information on the following topics, call the The Central Florida Zoo at 407-323-4450 or visit the Central Florida Zoo website.
Support the Zoo:
Throughout the year, the Central Florida Zoo has fundraising events. Come to the zoo for special parties and events while supporting the zoo. Love animals or have a talent for teaching? Volunteer your time at the zoo as a docent, teacher or guide. More Volunteer Opportunities and fund raising events in the Orlando area.
Education:
The Exciting Educational Curriculum is overflowing. These experiences are both engaging for students and extremely worthwhile from a teacher's perspective. A variety of programs are available, including the ability to custom-design a program tailored to your students interest of study. The Zoo also has programs available for Home Schooling.
Summer Camps:
Full and half day programs are available for children ages 6 – 12. Family programs are available for children ages 2 – 5. Become a Jr. Zoologist, research radical reptiles, study the safari – classes give children an opportunity to learn about animals and their habitats from all over the world.
Rental Facilities:
Looking for a unique setting for your next business functions? Want a one-of-a-kind wedding reception? The Central Florida Zoo has a variety of indoor and outdoor facilities for your next function. More Event Rental Venues in Orlando.
Birthday Parties:
The Central Florida Zoo offers ZOOper Birthday Party packages to help celebrate your child's big day. Party area, admission party hats and party favors, drinks, ice cream and much more are available. Bring your own cake and let the party begin!
Note: Check current pricing, small groups my benefit by just paying the zoo admission and bringing their own party pack with them. A picnic area is available outside the park where you can bring your own food and drinks. Your park receipt will allow you to re-enter the park at any time. Group admission discounts are also available.