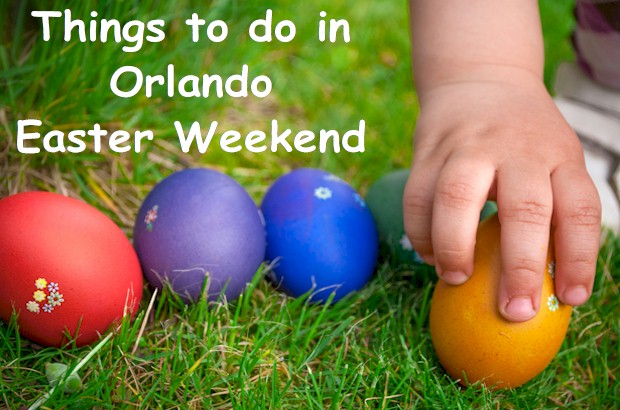 Gathering with family and friends for Easter Brunch is a popular way to celebrate the Holiday, but what are some other Orlando Easter Weekend Activities? There are several events that span the weekend to offer a little time for family togetherness and reflection for the Holiday.
More: Easter Brunch in Orlando Do you have a someplace that you like to visit on Easter Weekend? Share your comments below.
FREE Things to do in the Orlando area during Easter Weekend
The Charles Hosmer Morse Muesum of American Art will feature an Easter Weekend open house. Free admission to the beautiful museum from Friday March 25th through Easter Sunday. Spend the day relaxing as you browse through the wonders galleries of Tiffany treasures.
Annual Easter Surf Festival will be held March 25 – 27, 2016 in Cocoa Beach at Lori Wilson Park.
Family Events for Easter Weekend
Hippity Hop Adventure at the Zoo. March 26 – 27, 2016 visit the Central Florida Zoo in Sanford for a family event with prizes and surprises. Included in the zoo's admission there will be lots of events for the kids including egg hunts and a visit with the Easter Bunny.
Green Meadows Farm annual Easter Egg Hunt. March 24 – 27, 2016, bring your baskets for a family day of fun. In addition to the regular events on the Farm, Easter activities include live entertainment, visits with Whiskers the Easter Bunny and the much anticipated Easter Egg Hunt.,
Easter Family Experience at Hilton's Bonnet Creek. A weekend of events for the family with all proceeds going to Give Kids the world.
Easter Sunrise Services in Orlando
Bok Tower Gardens will once again present an inspirational Easter morning sunrise presentation beginning at 6 am. A beautiful sunrise service with full choir, brass ensemble and live carillon performance. Admission is free from 6 – 8 am. A buffet breakfast will be served after the service in the Blue Palmetto Cafe for an additional fee. Updates not yet available for 2016, please call Bok Tower Gardens to verify.
Easter Sunrise Service at SeaWorld' Bayside Stadium (presented by Z88.3 FM) begins at 6:30 am. Parking and admission are free. Buffet breakfast will be available after the service for $21.95 adults and $11.95 for children.